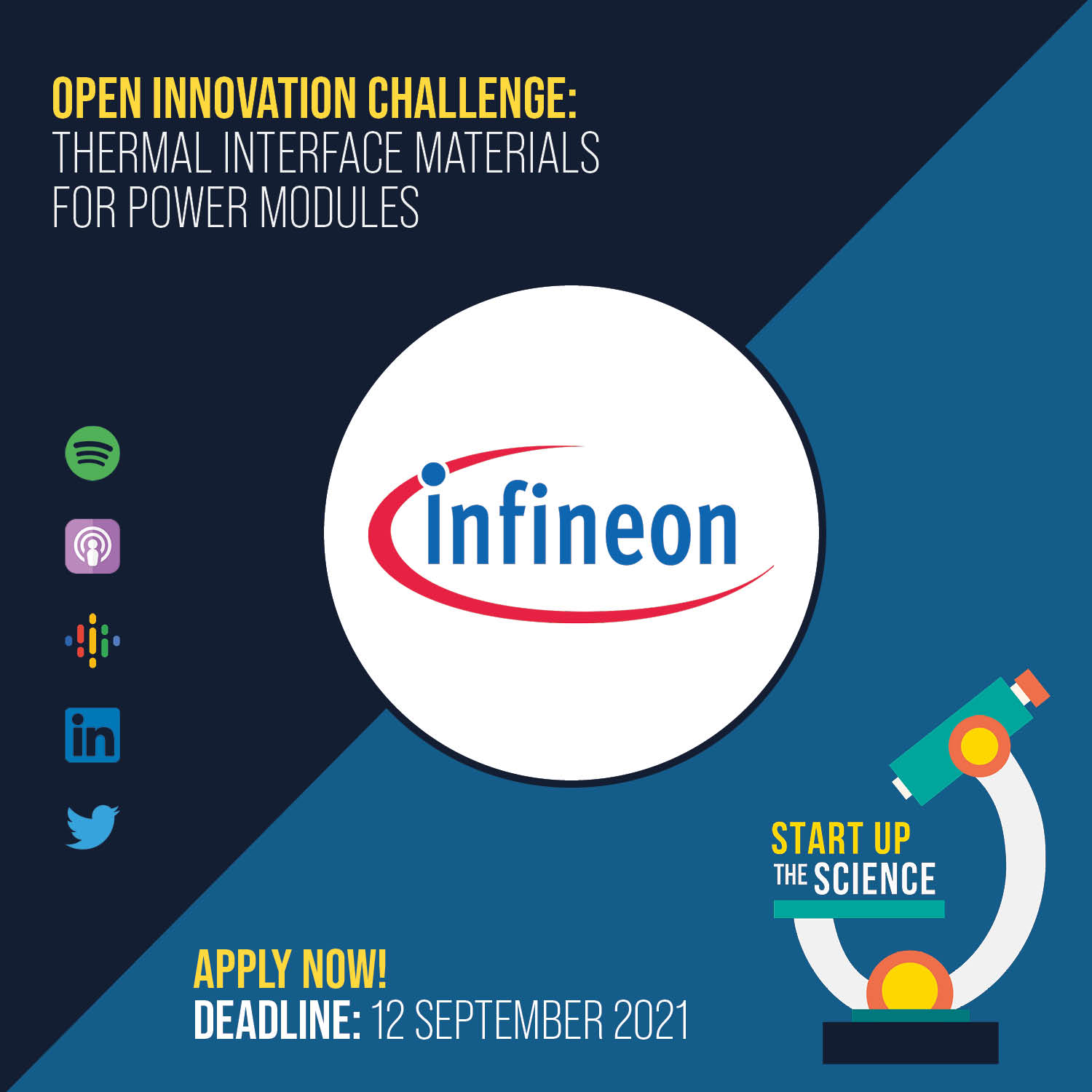 Infineon's Open Innovation Challenge for Thermal Interface Materials
Aug 18th, 2021 by Start Up the Science
As the market leader in power modules, Infineon challenges YOU to develop a thermal interface material solution for highly reliable and best in class power modules.
Power Modules are found in general purpose drives, traction, servo-units and renewable energy applications like solar inverters, energy storage systems or wind applications and more. They cover a wide range of a few hundred Watts to several Megawatts.
However, with the ongoing demand and system requirement to increase the power density in power electronics, the thermal interface between power module and heatsink becomes an even more important role. A thermal interface material must not only provide the lowest thermal resistance, but also fulfil the highest quality standards given for power modules to achieve the longest lifetime and highest system reliability.
The challenge is open to startups and researchers with an innovative technology, material or process, that could be used to address the described challenge.
For more information about the brief and technical specifications, visit https://www.inam.berlin/thermal-interface-materials-challenge
Ready to apply? Head to our F6S page to start your application! https://www.f6s.com/thermal-interface-materials-challenge/apply
Special thanks to Oxygen Sound Studios
The road by Esteban Orlando https://soundcloud.com/orlando-esteban-2​ Creative Commons — Attribution-ShareAlike 3.0 Unported — CC BY-SA 3.0 Free Download / Stream: http://bit.ly/2QqI03Z​ Music promoted by Audio Library https://youtu.be/TsKWeCcjaBg
Share
|
Download